Send with Mobile
With the Garanti BBVA Factoring application, you can easily make your applications and send the images of the checks. You can reach our mobile application on the App Store and Google Play Store.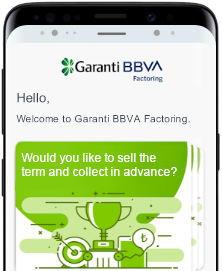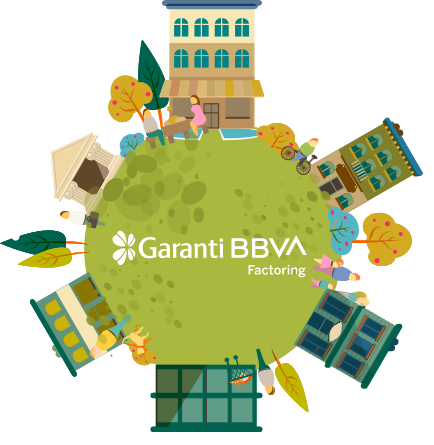 GARANTI BBVA
FACTORING
The exceptional world of Garanti BBVA Factoring which aims at creating added value for its customers with a customer-focused service concept and a specialized team awaits you.
DETAIL
OUR
SERVICES
We offer the quick solutions that business life demands, at a high quality and structured in a way to meet the requirements of our customers.
HUMAN RESOURCES
GARANTI FACTORING IS THE BEST IN THE WORLD...
In the evaluation made within the body of FCI, of which more than 400 factoring companies in the world are members; Garanti BBVA Factoring, which received 100% full points in all criteria such as service quality, correspondent network and export volume, became the first company to achieve this score in the history of the organization.
DETAIL